Serve your customers on WhatsApp, Instagram, Telegram, Facebook Messenger, and SMS channels.
Transform the service experience with Chatt2.me, an omnichannel tool within Salesforce.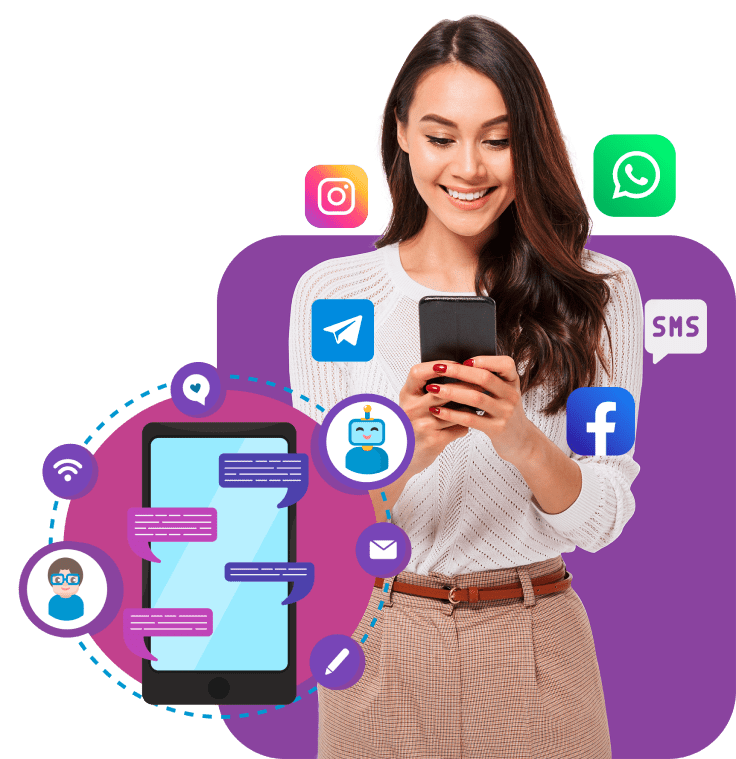 Serve your customer wherever and whenever they desire, in a single inbox.
All conversations are centralized in a single chat, which allows for greater control and agility in serving your contacts.